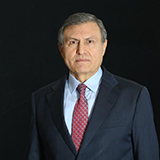 Mehmet Usta
Chairman
Born in 1950, Mehmet Usta graduated from the Department of Economics and Finance at the Eskişehir Academy of Economic and Commercial Sciences. He has more than 35 years of banking experience. Following his service in Anadolu Bank between 1979 and 1987 as inspector and executive, he held various high-level executive positions in Emlak Bank both in Turkey and abroad between 1987 and 1994. Then, between 1994 until March 2007, he served at the Banque du Bosphore in Paris as CEO and Board member. In April 2008 he joined Aktif Bank as the Deputy Chairman of the Board of Directors. Since July 2009, Mr. Usta also acts as the Chairman of the Board of Directors at Banka Kombetare Tregtare, a subsidiary of Çalık Holding operating in Albania and Kosovo. He has been as Member of Board at the Brussels-based World Savings and Retail Banking Institute (WSBI) since May 2012 and acts as Chairman of the Board at Aktifbank subsidiaries UPT Ödeme Hizmetleri A.Ş. and Sigortayeri Sigorta ve Reasürans Brokerlik A.Ş.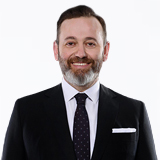 Serdar Sümer
Member of Audit Committee
Mr. Sümer holds a degree in Business Administration from Ankara University Faculty of Political Sciences. He completed his master's in Business Administration at the College of William and Mary in Virginia, USA, and in April 2011, received a PhD in banking at the Marmara University Institute of Banking and Insurance. Sümer is a certified Financial Risk Manager (FRM) and Certified Public Accountant. He started his career in 1996 as a Sworn-in Bank Auditor. From 2008 to 2014, he served as the Executive Vice President of Subsidiaries Management and Capital Markets at Aktif Bank. After working as an executive at an industry-leading investment company, Sümer returned to Aktif Bank in 2015 to assume the role of CEO, and until the end of 2020 he served as the Bank's CEO and Board Member. As of 2021 Sümer has been working as a Board Member of Çalık Holding, Aktif Bank and Subsidiaries, ALBtelecom, BKT and Yepaş.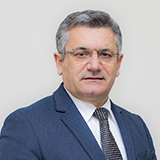 Hysen Çela
Member of Audit Committee
Prof. Dr. Hysen Çela, is graduated from Faculty of Economy in Tirana University, where he continued his MBA and Ph.D. programs, has got a long experience in accounting and finance. As managing partner of Crowe AL Ltd (member of Crowe Global network of Accountancy Firms) he has been working for many public institutions, private companies and local and international NGO-s. Prof. Çela, actually is elected President of the Albanian Institute of Certified Public Accountants (AICPA), holder of the professional titles CA and CPA, is very much involved in teaching and training both in academia and the profession, in subjects such as IFRSs, NASs, ISAs, Ethics, etc. He is author of many articles and studies published in national and international publications. Recently Prof Cela is nominated CAG member (Consultative Advisory Group) of IESBA and IAASB of the IFAC (International Standard Boards on Audit Assurance, Quality Control and Ethics) of IFAC)