What is Prima card?
PRIMA and PRIMA GOLD cards are MasterCard / VISA credit cards issued by the National Commercial Bank. Prima cards are used for the purchase of goods and services, cash advances, purchases and online bookings 24 hours a day, 7 days a week. You can use them to make transactions without interest and without commissions, both inside and outside the country. You can withdraw cash and make payments with your card wherever you look the MasterCard / VISA logo. With the Prima card you can pay zero interest installments and earn bonus on each purchase. Through BKT campaigns, offers and partners of the program Prima eXtra you get more installments with 0% interest and more bonuses eXtra. You can also pay using the bonuses you have collected on the card.
How does the Prima card work?
This card offers you benefits to purchase and facilities in managing your expenses. Based on the use of the card, once a month the bank will issue a statement with information on expenses and payment. The monthly Statement will present you in detail the cash withdrawals, the payments for goods and services, the monthly installments and the bonuses earned, so that you follow exactly the total monthly expenses and monitor the individual expenses. At your request, this card can be issued along with additional cards and with the limits set by you.
What is the supplementary card?
For a better service to you and your relatives, BKT offers to a person authorized from you another PRIMA credit card. The limit of the supplementary card will be determined by you within the limit of your card. The maximum you can have is two supplementary cards. Supplementary cards will be of the same brand as the main one. Supplementary card expenses will also be included in the statement of the main card.
What is the secondary card?
Depending on your selection and to take advantage of the programs and campaigns that MasterCard and VISA offer to our cardholders, BKT gives you the opportunity to apply for a secondary card that shares the same limit with the main card. If your main card is Prima MasterCard then you can apply for the Prima VISA card and vice versa.
When does the monthly Statement show?
BKT offers two different cycles as follows:
The first cycle - the monthly statement date is 22 * ​​of each month while the payment can be made until 01st of the following month.
The second cycle - the monthly statement date is 06 * of each month while the payment can be completed by the 16th of that month.
* If this day is a holiday, then it is the next working date. You are the one who chooses your payment cycle.
Where and how can it be paid in installments?
With Prima cards can be paid in any point that is equipped with BKT POS. At the time of purchase, you can choose, besides normal payment, the option of installment payment. Depending on the installments you can choose the number of installments that best suits you. The calculation is done in real time and you are acquainted with the value and number of installments immediately after you get the slip from the seller. BKT also offers the possibility of installment from the "Internet" branch and BKT Smart for payments made with BKT Prima Card through POS of other banks either domestically or internationally, physically or online.
How Much Can I Spend With Prima Card?
You can spend any amount you want without exceeding the card limit that the Bank has allocated at your disposal.
What is the number of installments?
According to BKT's current offers, cardholders in every BKT POS can make 2-3 installments with 0% interest. In Prima eXtra partners 0% you will find up to 12 installments at 0%. Depending on the sector, even non-partners are offering up to 12 installments with interest for cardholders. For payments made through other banks POS, offers and installments are available in the "Internet" branch and BKT Smart.
How can I divide an installment transaction made with BKT Prima card at POS of other banks?
The installments can only be done through the "Internet Banking" channel or BKT Smart. Sharing these transactions by installments can be done only after your transaction has been authorized and has arrived at the bank system, following the steps below:
Log in to Internet Banking / BKT Smart
Choose menu: Credit Cards
Choose submenu: Divide by Installments
By selecting this submenu, you will see all of your active offers and which of them will be categorized your action.
When a transaction done with BKT Prima card in other bank POS cannot be divided in installment?
If by opening the Installments menu on Internet Banking or BKT Smart and there are no active offers, then your transaction cannot be divided in installments., your transaction can not be divided in installments as well also when it is reflected in your card statement.
What is eXtra Bonus and how does it work?
BKT in cooperation with a wide network of merchants brings to Prima cardholders a Loyalty Program named eXtra bonus. Through this program you earn up to 10% bonus points for each purchase and in the same time you can also purchases with the points earned in each one of the partner merchants. Also you will earn 0.1% eXtra bonus for every purchase made with BKT Prima cards in every POS of BKT. All earned bonus points will be stored on the card and will be valid for use on every purchase in eXtra bonus partners.
What value does the bonus have?
1 bonus point is equivalent to 1 ALL.
Where can I see my accumulated bonus point?
The accumulated bonus can be viewed at "Internet Banking" or BKT Smart.
Where and how can I use my bonus?
Accumulated bonus point can be used only in merchant which are partners of loyalty program. Merchant list of bonus program can be found on BKT official web page. While paying with BKT Prima card at these merchants, you may choose to pay in full or using your accumulated bonus point. If a purchase is done using only bonus point than your purchase will be free. If a purchase is done partly using card limit and bonus point than cardholder will be charged only for partial payment done with card limit.
What is the limit allocated for internet use?
Internet limit usage is defined as a percentage above the total card limit. This limit doesn't allow online purchases for amounts greater than the one calculated from this limit, thereby protecting you from the risks of unauthorized usage.
How can you change your Internet card limit?
Through "Internet Branch" or "BKT Smart" by entering credit card menu and clicking change internet limit. Fill out the relevant fields with the new limit and after approving it you may start using your card with the new limit.
Go to the nearest branch and fill out the limit change form
To make yourself feel safer you may change it to 0 this limit after your online purchase.
Are my Internet purchases protected?
Online transactions done with BKT Prima cards are additionally protected with 3d secure service.
What is 3D Secure?
3D Secure is a service developed by Visa and MasterCard to increase the security of online shopping. This service works through Verified by Visa and Mastercard SecureCode (VbV / MSC) applications. There is no difference between them. Both offer the same protection to the card.
Is 3D Secure service available for BKT Prima Cards too?
All BKT cards are equipped with 3D Secure, which provides additional protection against unauthorized use of the card on all online sites participating in this service.
How does it work and how do I get 3D Secure?
When you use your card on the Internet in participating retailers, after you fill the card data and upon finishing the card payment method, another window will appear. Meanwhile a SMS will arrive on your mobile phone, with 3D Secure one-time password, which you will enter on the required box. Verifying the phone number you have registered in the bank is essential. The one-time authorization code will be sent to this number.

Your card has been registered preliminary by the Bank in the 3D security service and it is not necessary that to fill in the form or personally go to a bank's branch.
What are the benefits of 3D Secure?
3D Secure Service provides more protection as your card is verified through this service during online shopping. You can buy it comfortably on any site that has VbV / MSC service as this also ensures the legitimacy of the trader. Your OTP ensures that you and you only use your online shopping card. Your card will be more protected and you will be more comfortable if you are secured and purchased only on the 3D Secure site - Verified by Visa * Secure code by MasterCard.
How to identify the merchant site with the cards verified by Visa / MasterCard SecureCode?
When you make an online payment, you should usually include your card number during the Checkout process. When the Verified by Visa / MasterCard SecureCode service is enabled on the page, your card number is automatically recognized and a BKT window will be displayed asking you for OTP, which has arrived in your mobile phone number as registered in bank.
What is a Contactless Card?
'Contactless' is a new technology used in all new MasterCard credit cards. If your card is 'contactless' and POS is also' contactless', you can only pay by passing the card over the POS after the cashier has entered the purchase amount. For 'contactless' payments up to 2,000 it is not necessary either to enter a PIN or to sign a bill. In POS's that are not 'contactless', the card will be used the same as before, Chip & PIN or magnetic tape.
Where can I use the Prima MasterCard Contactless card? Is it used abroad?
Prima Card MasterCard Contactless can be used anywhere if the POS terminal is equipped with a logo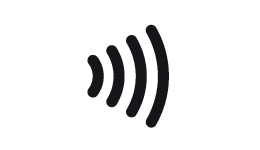 . If the POS terminal is not equipped with a logo, the purchase will be made by contact (Chip and PIN). Each state has a defined limit for the use of contactless cards without a PIN for faster purchases. In Albania this limit is 2'000 ALL. Contactless payment can be done all over the world.
How Secure Is Using Contactless?
Contactless payment (without contact) enjoys the same high level of security as Chip and PIN transactions.
How to make a Contactless purchase over 2'000 ALL?
For amounts up to 2,000 ALL it is not necessary to enter the PIN and sign the POS invoice. For purchases over 2,000 ALL, the purchase can be done by contactless but PIN placement is required.